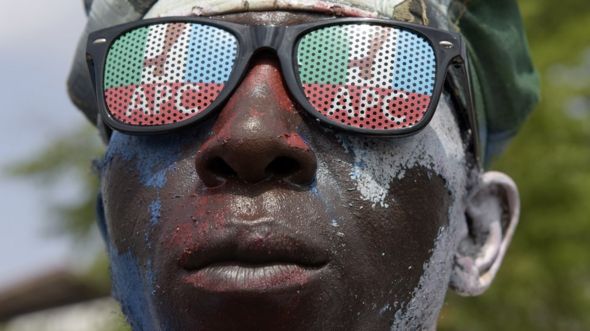 Daya daga cikin manyan 'yan siyasa a tsagin Kwankwasiyya na jam'iyyar APC, Nuhu Danburan, ya ce mutane irinsu gwamnan jihar Kaduna su ne matsalar jam'iyyar tasu.
A makon da ya gabata ne Nasir el-Rufa'i ya ce barazanar da wasu 'ya'yan jam'iyyar suke yi na ballewa ba za ta hana Shugaba Muhammadu Buhari lashe zabe a 2019 ba.
`Yan sabuwar PDPn sun yi barazanar ballewa, idan APC ba ta dauki mataki a kan zargin da suka yi cewa ana mayar da su `yan bora ba, lamarin da El-Rufa`i ya ce babu wani tasirin da za ta yi.
A ranar Litinin ne dai ake sa ran shugabannin APC za su gana da wakilan sabuwar PDPn game da wa'adin da suka bayar na ballewa.
To sai dai kuma, wani jigo a bangaren 'yan sabuwar PDPn, wanda kuma jigo ne a Kwankwasiyya a Jihar Kano, Hon Danburam Nuhu, ya ce maganar da ake yi cewa ko da su, ko ba su za a ci zabe a 2019, ba abu ne da ya dame su ba, domin ba yau aka fara ba, in ji shi.
Kwankwaso ba zai iya hana Buhari cin kano ba – El-Rufa'i
PDP ta zargi APC da 'murkushe abokan hamayyar siyasa'
Zaben shugabannin APC 'ya bar baya da kura'
Hon Danburan, wanda dan majalisar tarayya ne mai wakiltar Kano Municipal, ya ce matukar ba a tsaya an duba matsalolin da ke cikin jam'iyyar APC ba, to akwai matsala.
Kazalika ya ce gwamnan jihar Kaduna, Malam Nasir El-Rufa'i, na daga cikin matsalolin jam'iyyar APC.
Ya ce, babu wani dan siyasar da ya san siyasa da zai fito ya ce 'duk wanda ba zai bi yadda muke so ba ya kama gabansa, ai ba a dole a siyasa.'
Dangane da batun fita daga jam'iyyar APC, Danburan ya ce "To idan an gyara fa ni'ima sai mu runguma mu tafi kawai, daman mu abinda muke nema shi ne ta yi kyau".
Danburan ya ce ya kamata a gane cewa ba jam'iyya za a yi ba a 2019, mutane za a yi.
BBC Hausa