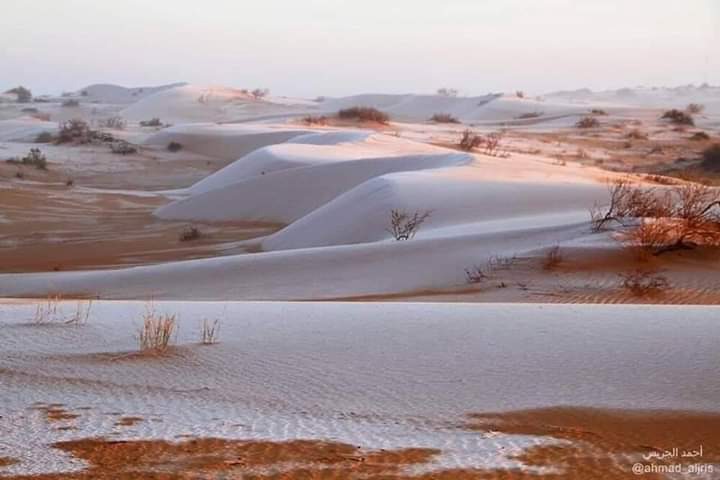 The Prophet (sallAllahu alaihi wasalam) said: "𝗧𝗵𝗲 𝗛𝗼𝘂𝗿 𝘄𝗶𝗹𝗹 𝗻𝗼𝘁 𝗯𝗲𝗴𝗶𝗻 𝘂𝗻𝘁𝗶𝗹 𝘁𝗵𝗲 𝗹𝗮𝗻𝗱 𝗼𝗳 𝘁𝗵𝗲 𝗔𝗿𝗮𝗯𝘀 𝗼𝗻𝗰𝗲 𝗮𝗴𝗮𝗶𝗻 𝗯𝗲𝗰𝗼𝗺𝗲𝘀 𝗺𝗲𝗮𝗱𝗼𝘄𝘀 𝗮𝗻𝗱 𝗿𝗶𝘃𝗲𝗿𝘀." (Sahih Muslim).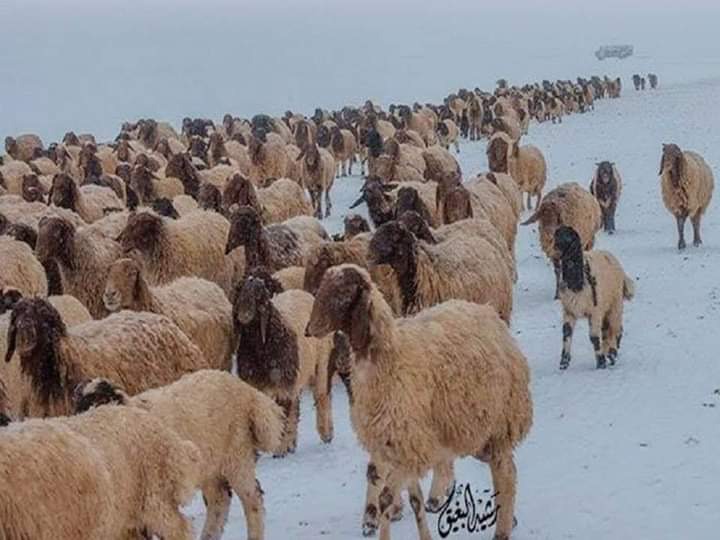 Dr. Zaghloul al-Najjaar says: "This hadeeth is a scientific miracle that describes a natural fact that was not understood by scientists until the late twentieth century, when it was proven by definitive evidence that the Arabian Peninsula was meadows and rivers in ancient times.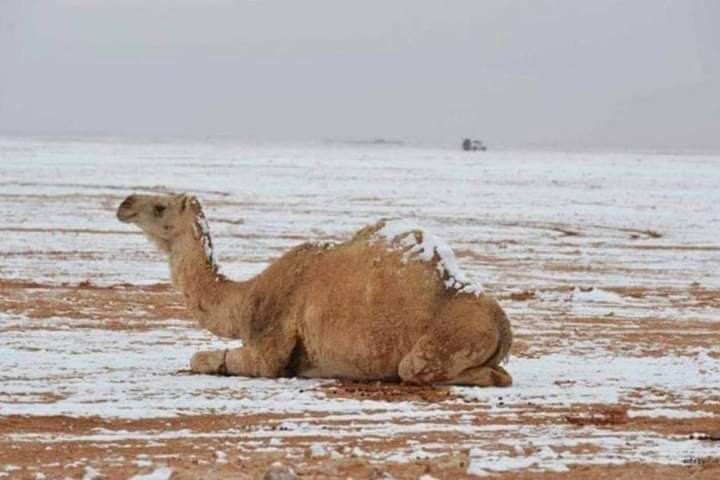 Climate studies have also indicated that the arid desert is now on its way to becoming meadows and rivers again, because the earth throughout its long history passes through climatic changes that take place gradually over long periods of time, or they may be sudden and swift.
Climate studies indicate that we are coming into a new rainy period, the evidence of which is the shift of the ice-cap in the northern hemisphere towards the south, and a noticeable fall in winter temperatures.
The fact that the Prophet (peace and blessings of Allah be upon him) referred to this ice age in his hadeeth "until the land of the Arabs once again becomes meadows and rivers" is proof of his Prophethood, and shows that he was always connected to divine revelation, and was taught by the Creator of the heavens and the earth."
New-af-feednews