A cikin watan Janairun 2019 ne, fitaccen jarumin fina-finan kasar Indiya Amitabh Bachchan, ya cika shekara 50 cif-cif da fara fim.
Jarumin wanda har yanzu tauraruwarsa ke haskawa a fina-finan na Indiya, ya taka muhimmiyar rawa gami da bayar da gagarumar gudunmuwa a harkar fim.
Kafin Amitabh ya kai matsayin da ya ke a yanzu, ya sha gwagwarmaya.
Da farkon dai a rayuwarsa ya so ya zamo mai aiki a gidan rediyo, irin masu gabatar da shirye-shiryen nan, to amma a lokacin da ya je wani gidan rediyo domin aiki sai aka ki daukarsa saboda babbar muryar da ya ke da ita.
Amitabh Bachchan, saboda tsabar neman abin yi a lokacin, yakasance har kwana ya ke a benci a wajen da ya kanje neman aiki.
Haka ya yi ta gwagwarmaya, har da ga karshe ya samu da kyar aka gwada shi yin fim.
A yau, Amitabh, na daga cikin masu kudin Indiya ma, ba wai a bangaren jarumai ba kawai.
Ya yi fina-finai da dama wanda yawansu ya kai kusan 200 a yanzu.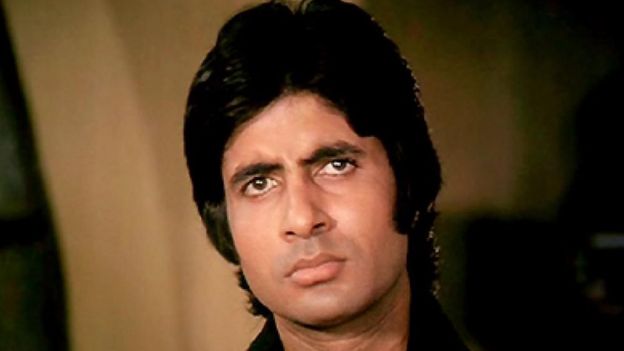 Daga cikin fina-finansa akwai, Amar Akbar Anthony da Mard da The Great Gambler da Coolie da Silsila da Khabhi Khabhi da Kaalia da Toofan da Shahensha da Sholay da Naseeb da Zanjeer da Deewar da kuma Don.
Ba bu irin rawar da Amitabh baya takawa a fim, kama daga jarumin fim ko mai taimakawa jarumi ko Boss ko uba da dai sauransu.
Wani abu da ya sa Amitabh ya kara shiga ran mutane shi ne shi mutum ne mai son barkwanci a fim.
Amitabh dattijo ne mai tausayi a yanzu, domin ya kan cire makudan kudi ya bayar tallafi ga mabukata ko kuma wasu da wata masifa ta afka musu a kasarsa.
A tsawon shekara 50 din da ya yi a yanzu a harkar fina-finan, Amitabh ya ce ' Ni a yanzu ba bu abin da zan cewa Bollywood sai dai godiya wadda ba ta musallatuwa, domin kuwa duk abin da na zama a yanzu ita ce sanadi, haka duk a bin da na tara, Bollywood ce sanadi'.

Takaitaccen tarihin Amitabh Bachchan
An haife shi a ranar 11 ga watan Oktoban 1942, shekararsa 76 ke nan a 2018, inda zai cika 77 a cikin shekarar 2019.
Yana daya daga cikin manyan jaruman kasar Indiya da suka yi suna a duniya.
Jarumi ne kuma ya taba shiga harkar siyasa a baya.
Ya kan gabatar da manyan shirye-shirye a gidan talabijin din kasarsa wadanda mutane ke son kalla, bama a kasar ba kawai har ma da wasu kasashen duniya.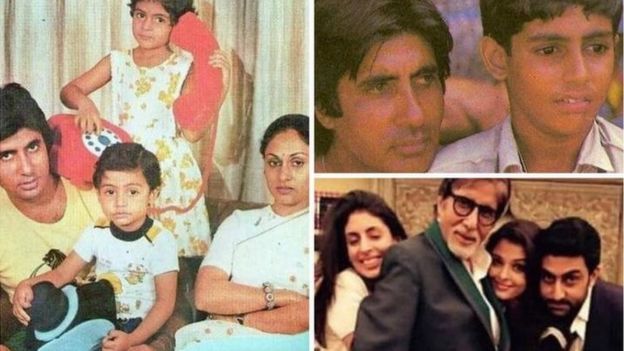 Ya auri jaruma Jaya Bachchan, inda suka haifi 'ya'ya biyu mace da namiji, namijin Abhishek Bachchan, shi ma jarumi ne, kuma ya auri jaruma Aishwarya Rai.
Yana da jikoki uku.
Ya yi suna ne a shekarun 1970s, sakamakon fitattun fina-finan da ya yi kamar Zanjeer da Deewaar da kuma Sholay.
Ya samu lambobin yabo da dama sakamakon rawar da ya ke takawa a fina-finai.
@www.bbc.com/hausa