It was way back in May 2006 when La Roja saw the birth of a midfield partnership that would come to define a generation of Spanish football, yet now Isco and Marco Asensio are tasked with replacing Xavi and Andres Iniesta.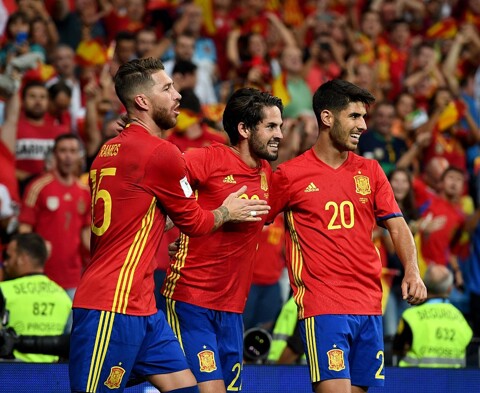 Throughout the glory years of Vicente del Bosque's stewardship, the two La Masia graduates were ever present in the national team as their respective styles complimented each other and gave the nation an identity, which for a while nobody had an answer to.
Two consecutive European Championships and a World Cup later and it is now time for La Roja to move forward under Julen Lopetegui and, rather ironically, it is a Real Madrid duo who look likely to define the next era of international football in Spain.
On September 2, 2017, with Italy the visitors to the Estadio Santiago Bernabeu, Asensio and Isco played together for the Spanish first-team for the very first time.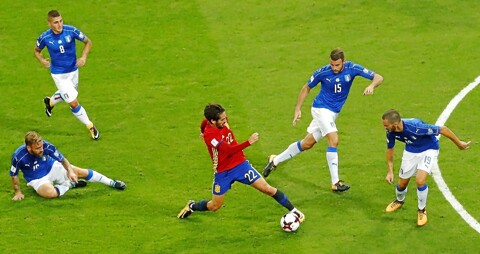 The Azzurri had absolutely no answer to the pair with Isco controlling the game expertly from a deeper midfield position. It was clear to see the connection between the two players was present and has been slowly nurtured by Zinedine Zidane at club level.
In Lopetegui, Spain have a coach who knows these young players better than anyone after his experience working with them throughout the under-age teams.
He will guide the two stars from this point forwards in the hope they can shine in Russia in exactly the same way Iniesta and Xavi did at the 2008 European Championships in Austria and Switzerland.
International tournaments are where legacies are solidified, of course nobody doubts Lionel Messi's status as arguably the greatest to ever play the game but it is impossible to escape questions over his inability to drag Argentina over the line on the biggest stage.
Already, Isco and Asensio's respective achievements with Los Blancos eclipse what most players achieve in a life-time but the chance to dovetail and define a Spanish team that suffered humiliation in Brazil is perfect for them.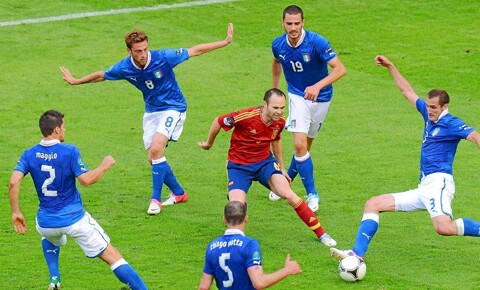 Now there is some way to go for Xavi and Iniesta's contributions to be matched but the fact there are two players so confident in the same '8 and 6' positions in such a short space of time after the breakup of the veteran duo is incredible.
They even have the benefit of being able to work closely with the 33-year-old Iniesta as he remains part of the international setup.
Isco is experienced at 25 years old but has taken time to reach the absolute top of his game, Asensio on the other hand is raw at 21 but he looks as though he has all the ingredients to win the Ballon d'Or.
Spanish football needs to nurture this pair and enjoy them whilst they are at their best with it a huge possibility that they can define the upcoming tournament cycle in the way in which their predecessors did.
All soccer